---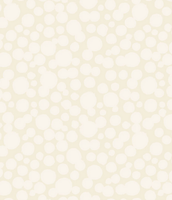 Ton sur ton or tone on tone… however you like to say it, tonal fabrics are incredibly useful to have and to use in all sorts of sewing projects. We'd like to introduce you to our Tiny Tonals. A collection of Lewis & Irene style tone on tones in gentle creams, whites and greys on our gorgeous, quality fabric. You'll also see a deconstructed Bumbleberries which will become a regular design each season after much demand for a white one! We think the creams are rather lovely too! Tiny Tonals by Lewis & Irene.

Composition: 100% patchwork weight cotton 

Width: 115cm/45"
If you would like a quantity larger than 2m, please do not hesitate to contact us.
Actual product colours may vary from colours shown on your monitor. Colours can be verified by ordering a sample.